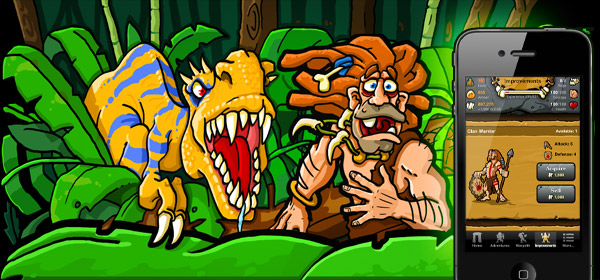 Get your 3 euro coupon now!
Do you have a smartphone?
Then grab your 25 Ambrosia now!
It's easy:
1) Install the free 'Stone Age Game' app on your smartphone between 8 am (Eastern EDT) on the 09/08/2012 and 8 am (Eastern EDT) on the 10/08/2012.
2) Play your way to the top and become clan leader! As soon as you reach level 8, you will receive your 3 euro coupon. The event ends on the 8/31/2012.

Hunter or hunted? Here it's all about survival of the fittest!
Adventures and perils all wait in a prehistoric setting:
Discover 36 adventures in four exciting territories!
Build your tribe from over 50 tribe members, beasts and equipment items!
Defeat your opponent in PvP fights and clan battles!
Discover the hidden treasures within the territories!
Get to grips with your bone club and the game with the straightforward tutorial!
Ascend to the role of clan chief and rule over a prehistoric world!
Have fun!
Your Stone Age Game Team